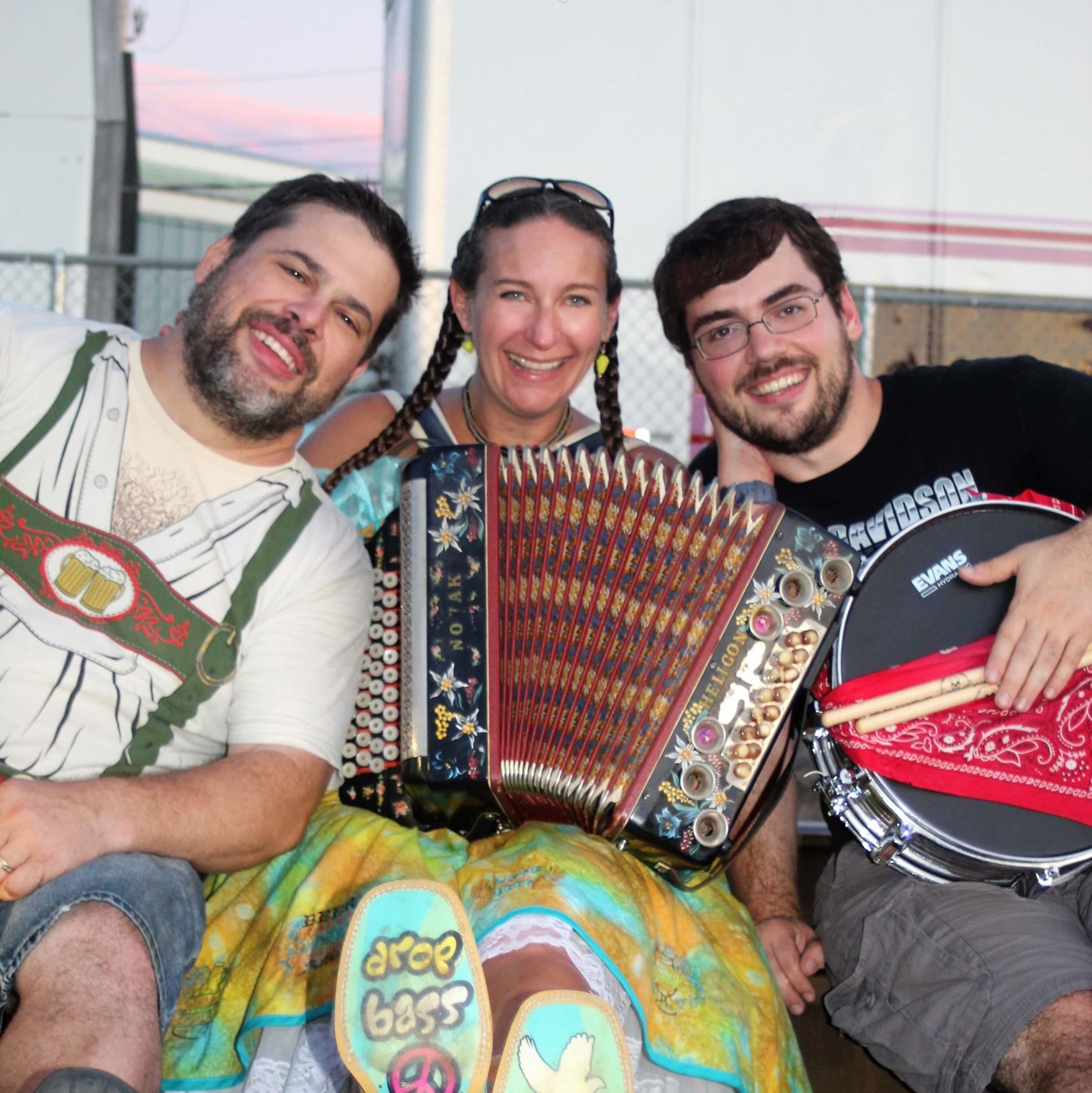 Angie Kriz and The PolkaToons play mostly Czech polkas and waltzes, but also add lots of variety and fun to their parties! They are a three piece band consisting of primarily Angie on button accordion and vocals, Craig Falls on Tuba, and his son Jason Falls on Drums, baritone, and vocals.
Angie, who started off playing accordion with The Leonard Havranek polka band, has a distinct love for the music and for people…expect her music to come from the heart and expect a hug! 
Craig is not only an exceptionally strong tuba player but also plays bass guitar with many bands, sings, and is a great sound tech. 
Jason brings alot of artistic talent to the band with his ability to play multiple instruments, video making, and adding a touch heavy metal drums into polka. 
With the three of them together you are sure to have a fun night of dancing and shenanigans! Thank you to Jazzy (Angie's daughter) for occasionally filling in on the drums and gracing us with her presence. Also, a special thanks to Allen Rerucha who was the original drummer of the band, taught us so much, and is always welcome to come share his many talents with us!
We play all over the Midwest, mainly in Nebraska, Iowa, Kansas, the Dakotas, but will travel as far as a polka party will take us!
It's not a party until polka is involved. Want to turn your party into a polka party? Book us for your next event!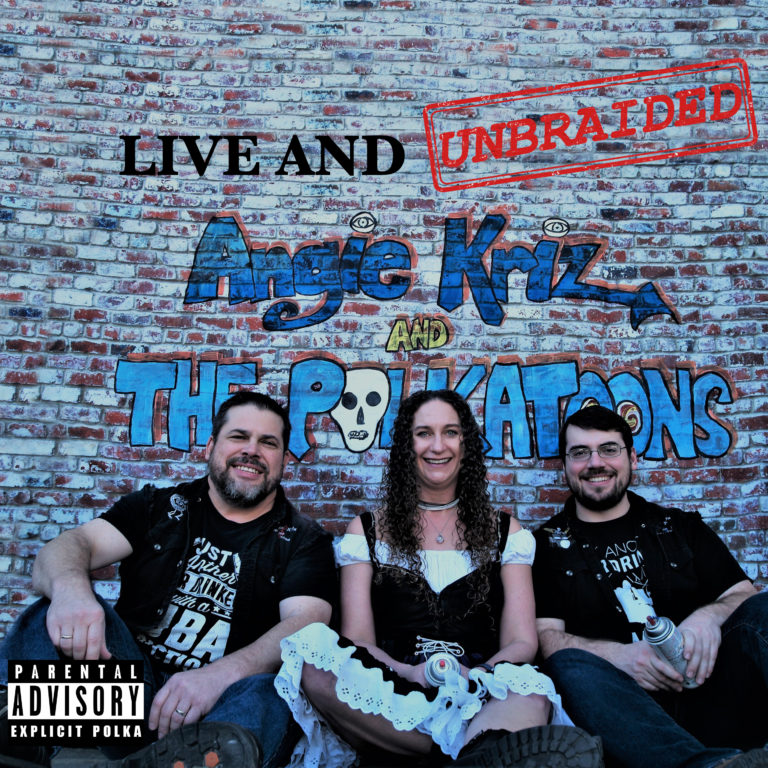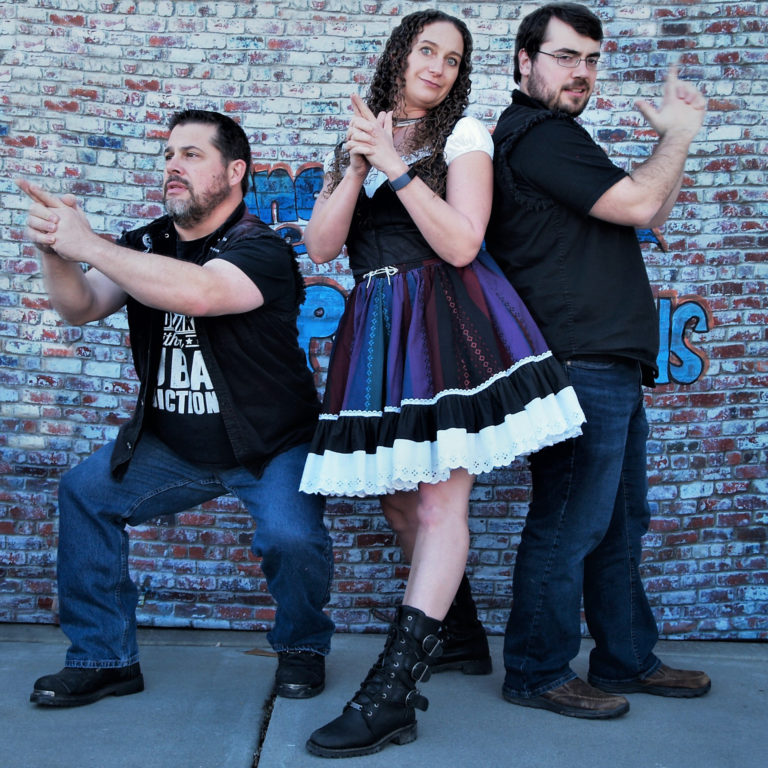 Check out our latest CD, featuring 17 of our fans favorite polkas, including an Angie Kriz and the PolkaToons original song, written and performed exclusively for this new release. No more waiting for the next live show, you can take the polka party anywhere you can take a CD player!